Tribute to Tema Stein Stotland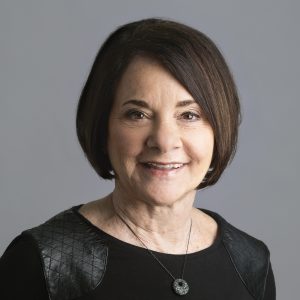 The Canadian Foundation for Education and Research in Osteopathy is pleased to acknowledge the remarkable contribution of Tema Stein, DOMP, D.Sc.O, to the sustainability of paediatric practice in connection with the English speaking provinces, primarily in Toronto, Ontario for over 20. years.
Her extraordinary dedication and consistency in organizing clinical days and providing osteopathic care to pediatric clients during the Childrens' Days in Toronto, to teach her skills to osteopathic students the art and the way of approaching children and to optimize their potential and to encourage research mainly done in osteopathy with children are some of her strengths that deserve a tribute.
The Foundation wishes to thank her warmly for this invaluable contribution.
Tema Stein Stotland
Paediatric Physical Therapist, Osteopathic Manual Practitioner
Tema graduated from McGill University with a Bachelor of Physical Therapy. She received her Diploma in Osteopathic Manual Practice in 2001 at the Canadian College of Osteopathy. She is a member of the Canadian and Ontario Physiotherapy Associations, the Ontario College of Physiotherapy and the Ontario Association of Osteopathic Manual Practitioners. She is a certified NDT (Neurodevelopmental Therapy) trained therapist and has completed additional courses in advanced and baby NDT. Over the years, she has taken post grad courses in developmental biomechanics, lower extremity and foot problems as well as manual therapy including many Upledger courses. As an osteopathic manual practitioner, she has taken and continues to pursue post graduate courses in many different topics in order to remain state of the art in her care of the infants, toddlers and children she sees.
Tema has had over 50 years of experience both as a paediatric physical therapist, and department head in Toronto and Vancouver and now as an osteopathic manual practitioner. She was the founder of Footprints Therapy that began in 1988 and was the co-owner of the practice.
Tema has taught extensively across Canada both as a physiotherapist and osteopathic manual practitioner. She has given courses, workshops and presentations for students, parents, therapists, doctors, and the general public. She has appeared on TV and radio as an expert in paediatric issues. She has been in two editions of Today's Parent magazine. She was for many years an assistant professor for paediatrics at the Canadian College of Osteopathy and the College D'etudes en Osteopathie. She previously supervised students at the childrens' clinic at the College and was a mentor to them as well.
Tema has served on several professional, government and public advocacy organisations. She was awarded the Canadian Physiotherapy Association 's Margaret Finley Vlatcher Award for excellence for her contribution to clinical management of children with special needs. She previously served as the paediatric advisor and parent advocate for the Board of the Three to Be – a foundation that offers support for research, education and therapies for children with neuromotor disorders. She received the Three To Be "Hero Among Us" award in 2013. Tema continues to blend her background in paediatric physical therapy with her osteopathic knowledge and skills to provide holisitic care for her young clients.